The EZ Tipper has played a major role in the document shredding industry by introducing an affordable cost effective method of providing service to a company's client base.    Traditionally document shredding companies have to maintain enough containers readily on hand to service their current customer base (routine service), as well as an adequate supply of containers available for new customers.
Exchanging bin for bin requires approximately 25 bins to run a route.  The cost of these bins can easily be over $2,000.  This is for each truck you have running a route each day. EZ Tipper only requires 2 bins.  Approximately $160 / A savings of $1,840 per truck.  Now you can use this savings to only purchase bins for new clients that produce revenue and not for service trucks to run routes.

With the EZ Tipper you can bring back double the volume of paper plus boxes.  This is a huge increase in Productivity and Efficiency, while decreasing Operational Cost.  NO more calls from drivers complaining that they can't finish the route because they are out of bins!

EZ Tipper reduce operator fatigue while reducing risk of injuries.

You can also presort materials on the truck using the EZ Tipper.  Less sorting back at the warehouse.

The EZ Tipper makes your warehouse more efficient by not unloading bins that are only 1/4 to 3/4 full.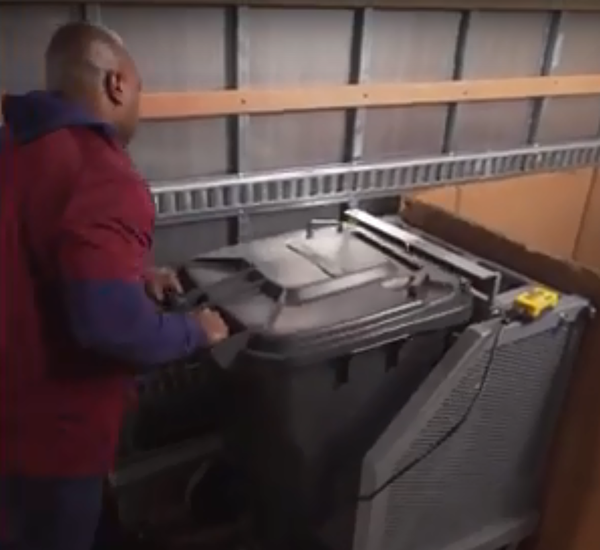 Bring back 100% more volume of paper from each route, using 90% less bins!